IDS is responsible for all business card orders throughout the State. There are set brand formats per the State Brand Guidelines as shown below. To place an order for business cards, use the IDS Digital Storefront to move forward with ordering.
Business Card Samples (Front)
The following business card examples show the layout for different department, division, and program configurations. A department lockup combines the 'C' logo for Colorado and the agency emblem.
#FFFFFF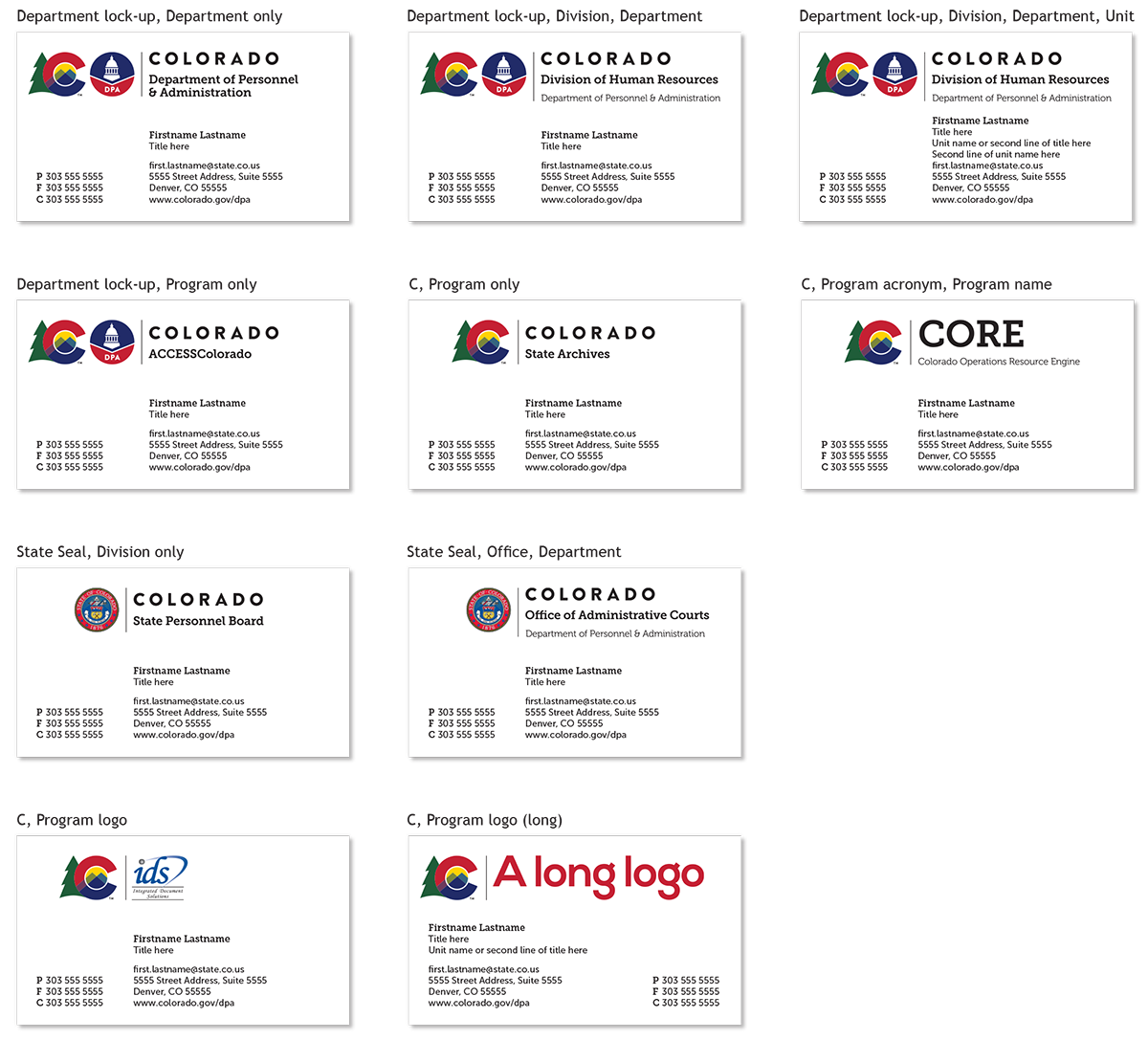 #FFFFFF
Business Card Samples (Back of Cards)
Available as a Special Order at an additional cost. See Department links within your IDS Storefront account.
#FFFFFF