On this page: Business cards, letterhead, and envelopes.
Business Cards (Front)
Most agency business card formats are available on IDS's online storefront. New formats can be requested by contacting IDS.
In order to save State agencies unnecessary cost, single-sided business cards are now the standard, preferred type. If you have a specific need for printing on the reverse, please check with your department's management/communications for approval to do so before contacting IDS to request it.
#FFFFFF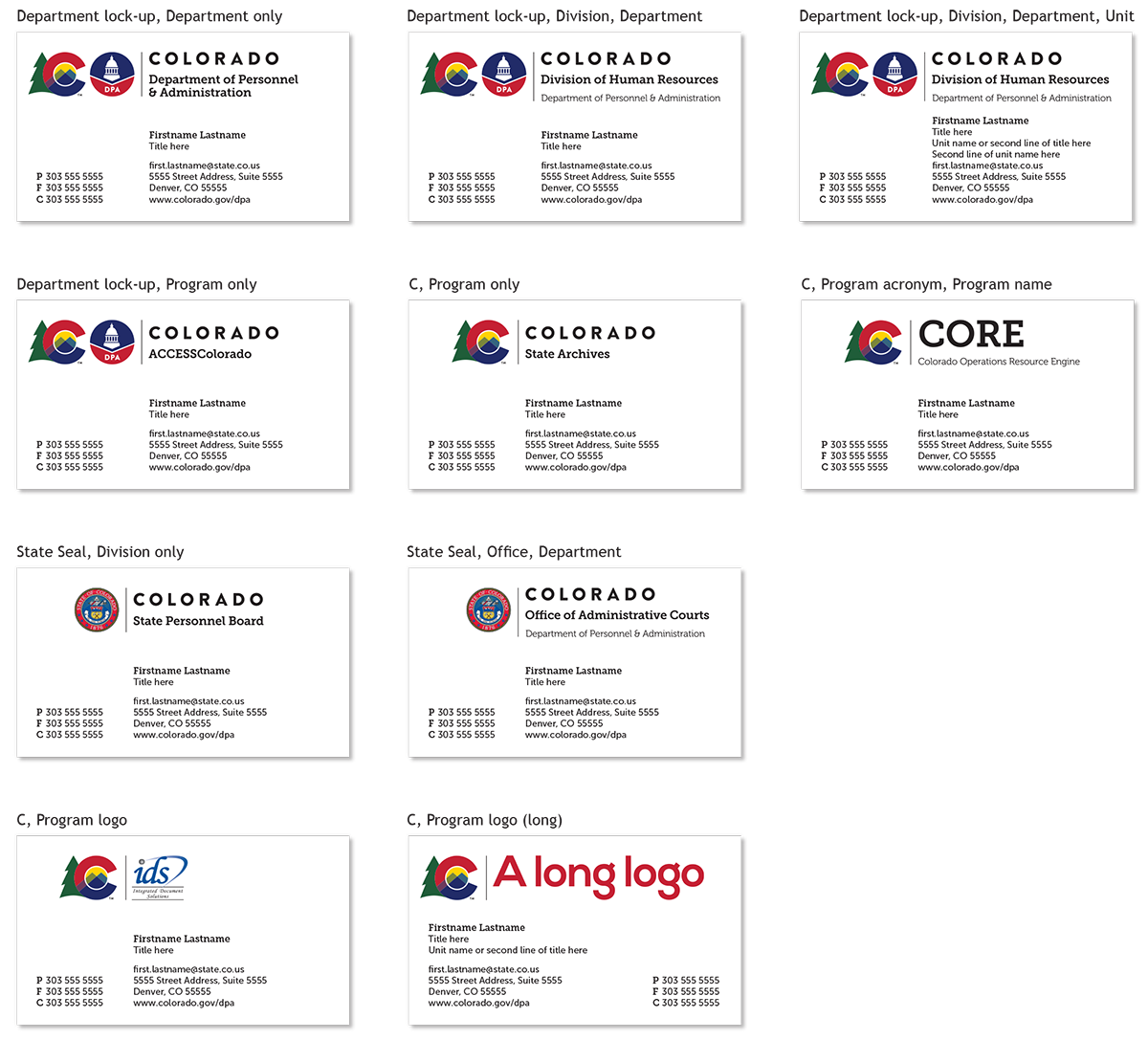 #FFFFFF
Business Card Samples (Backs of Cards) 
Available as a Special Order at an additional cost. See Department links within Storefront account.
#FFFFFF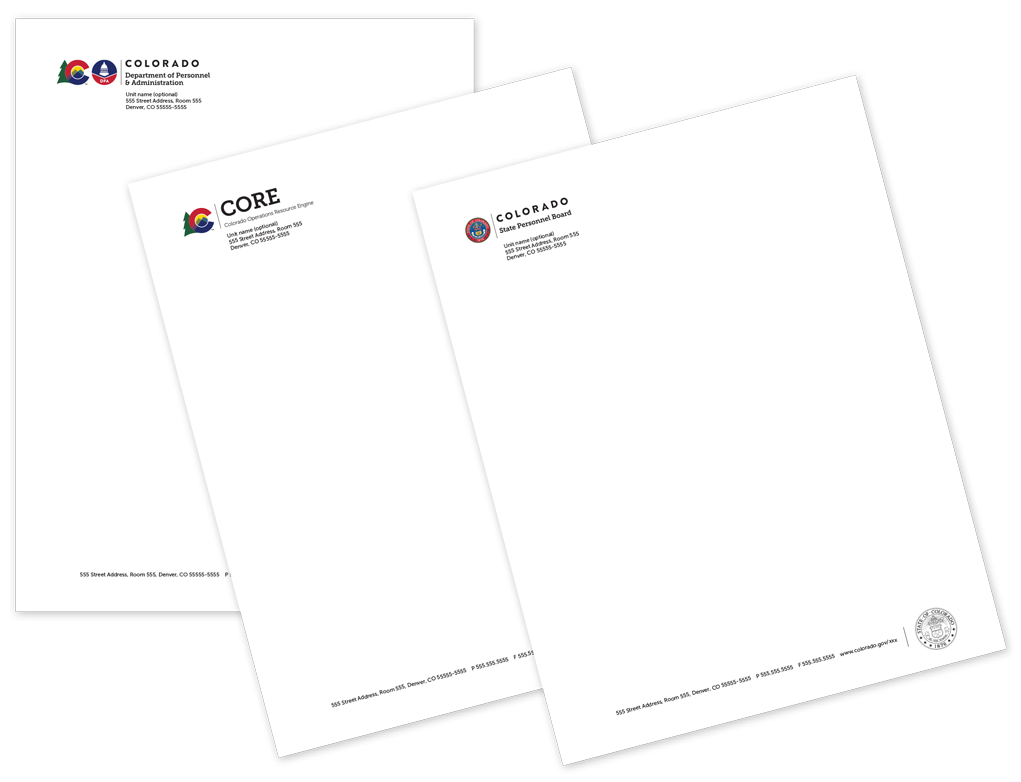 #FFFFFF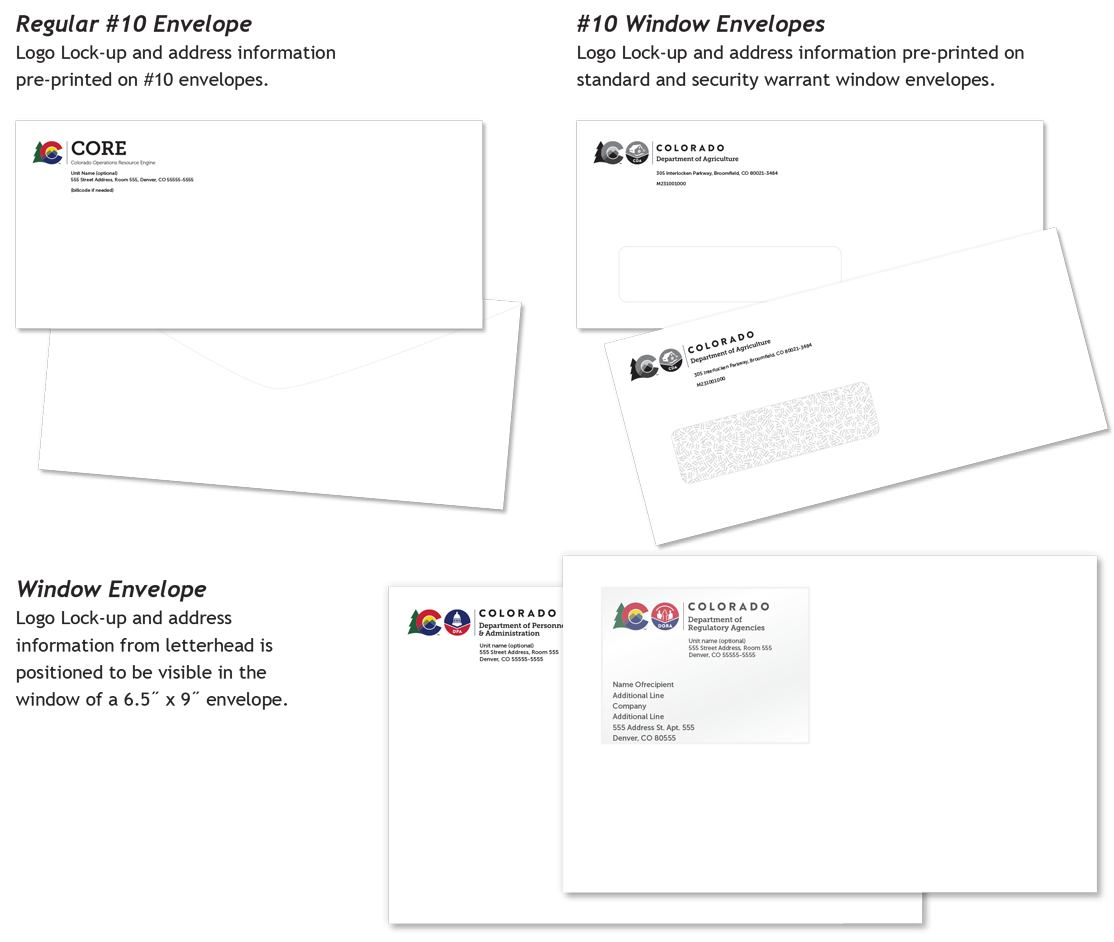 #FFFFFF